Updates from the Lair is my weekly wrap-up post that includes what happened in my real life, what I've been reading, my posts from the week, and what I'm thinking about reading next week (and would love your advice on!). 
Lovelies! I just spent a large chunk of time responding to comments because I'd gotten behind and I feel the need to make sure you all know that I freaking love you! You have no idea how much of a fool I look like when reading and responding to comments because of the grin on my face. The boy seriously has laughed at me before! Anytime I'm feeling down about blogging for some silly reason, I just need to read over comments and talk to you because I instantly feel better, so hugs all around!
Oh you want to hear about my week too????? Well I got the last steroid injection and am feeling pretty good (and sleeping laying down *gasp*), though kind of sore now that I'm moving like normal humans are supposed to >.>. And otherwise my week has been kind of all over, but fairly productive as I prepare for THE GREAT MINNESOTA ADVENTURE! i.e. the week the boy and I take every holiday to drive to and all over Minnesota to visit with all of our family. Fortunately the boy drives most of it so I'll get to read, though he'll need me to take over in Wisconsin since he finds it boring to drive through ;-). Audiobook time! Anyway, can you tell I'm hyper on comment love???????
My Week
 I haven't had much time to actually READ, but I have had time to listen to the audio of Hammered! I have to admit that I'm clearly not in an Atticus mood since Hammered isn't doing much for me. I think that I got so attached to the every-day dynamics with Oberon and his staff that since Hammered takes place mostly away from home, I'm just not getting what I had come to expect. I just got through the part where we find out why everyone hates Thor so much. I also just wasn't that into how that information was delivered >.>. I'm such a downer on this one right now D: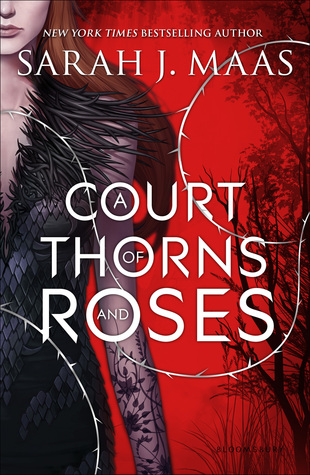 Yes, I caved and started A Court of Thorns and Roses even though that is a ridiculous decision! I'm only like 50 pages in since I've been reading it right before bed and I've just been exhausted this week. I'm worried about the Beauty and the Beast retelling aspect since that is just a hit or miss tale for me, but I'm loving that the Fae are creepy and where masks because MASKS ARE AWESOME! I'm having so much fun imagining the beautifully described masks and trying to figure out why they wear them :D.
[Read more…]